Do you enjoy extra strong, bold, and dark coffee? If so, you've come to the right place. For me, light roasts never satisfied my desire. I prefer something dark and rich, like an espresso but more enjoyable and longer-lasting. As a lover of dark roasts and extra bold beans, I've written this article in order to showcase my top ten picks.
Here are the top 10 strongest coffee K-Cups you can buy in 2021:
ALL SYSTEMS GO. An extra bold, robust dark roast of electrifying intensity. Shockingly strong. Surprisingly complex. Like a thermonuclear power plant in pod form. Ever wonder what a thunderbolt tastes like? Now you know.
Pull yourself up by the bootstraps, soldier! You don't have time for that namby pamby, lily-livered light coffee. You have butts to kick and names to take. It's the work day! Napalm is a bold, dark, full-bodied fist full of one-two punch with explosive taste to boot. Now roll out!
It will wake you up with only one cup. Highly caffeinated and blended specifically to enhance the natural occurring flavors that coffee lovers dream about; including mocha, dark cherry, and toasted almond. An eight-ounce cup of Death Wish has approximately 472 milligrams of caffeine.
BREW FIRST. ASK QUESTIONS LATER. A bold and battle-ready dark roast that takes no prisoners and shows no mercy. Delightfully smooth. Devastatingly strong. So ditch the white flag. Raise a cup instead.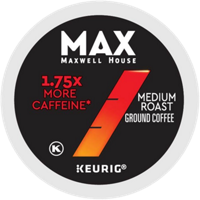 Revolutionary MAX Boost Coffee provides that extra boost to get you up and moving with 1 3/4 times the caffeine of Arabica coffee. A medium-roast coffee with distinctive accents and smooth flavor. This coffee contains an average of 205mg caffeine per serving compared to an average of 112mg caffeine of Arabica coffee.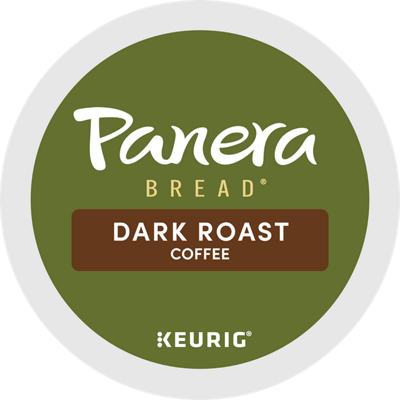 There's nothing shy about this bold brew. Our 100% Arabica Dark Roast demands attention with a big, rich taste and a hint of dark chocolatey, mocha flavor. Notes of dark chocolate and mocha, bold roast impact.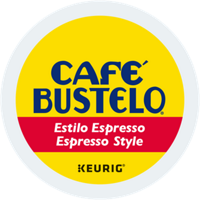 This dark roast, espresso style coffee offers an irresistible aroma and rich, full-bodied flavor that stands up to milk and sugar, like no other!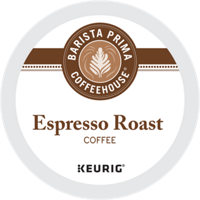 Enjoy the bold, savory taste of your favorite Italian cafe drink with Espresso Roast from Keurig's Barista Prima Coffeehouse. This delicious mix offers a European-style espresso with soft, woody and bittersweet chocolate notes.
Charge head first into your day with Black Rhino – an extra bold espresso roast with a rich, powerful flavor that won't leave you feeling burnt or bitter. Black Rhino is small batch roasted in the USA using only premium 100% Arabica coffee beans – ensuring its signature smoky aroma and smooth taste.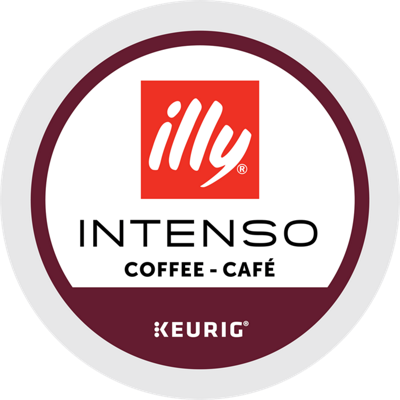 A robust dark roast with a full flavored taste. Composed of 9 different types of 100% Arabica beans, this unique blend provides an ideal balance of taste and aroma. Once roasted, it is air cooled to create a distinctively smooth and balanced taste.